Activities
* simply to make your stay unforgettable *
Bicycles are available to ride our surroundings. Direction to the lake or just in the forest, few itineraries exist around us. We provide you with maps and necessary tools. Ask for a lunch box if you plan a day trip. Warmia is ready to reveal its secrets.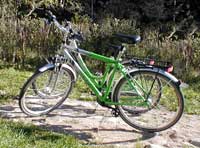 5 km away, there is Wadag Lake. Some of our friends keep our 4 canoes. They are available to everyone who wants to make a lovely getaway on Wadag Lake or Pisa Warminska river. A sweet and natural moment in front of you.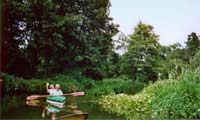 Our pond is unique. It brings a specific energy to Letnia Kuchnia. We provide you a paddleboard and two boats to enjoy water. For amateur fishermen, fishing is possible before a nice swim. Everything is here to get a peaceful time.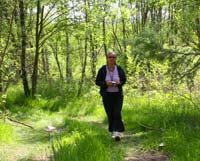 All over our Guesthouse, you will find various activities. From basketball to volleyball through tennis table, badminton, pétanque, golf... You may have the opportunity to change your mind with other guest. Enjoy!

Books are important to us. Whatever you like, whoever you are, books are source of knowledge, experience or entertainment. We offer a nice travel/nature section and few nice surprises.
Books in polish, french, german, italian
Letnia Kuchnia Guesthouse warmly welcomes babies and kids.
We love to grow Ernest (our son) surrounded by forest. Connection with nature, trees, fresh fruits is very important for us and for him. We offer different accessories and toys for our smaller guests. No doubt it will make them happy to run around backyards.